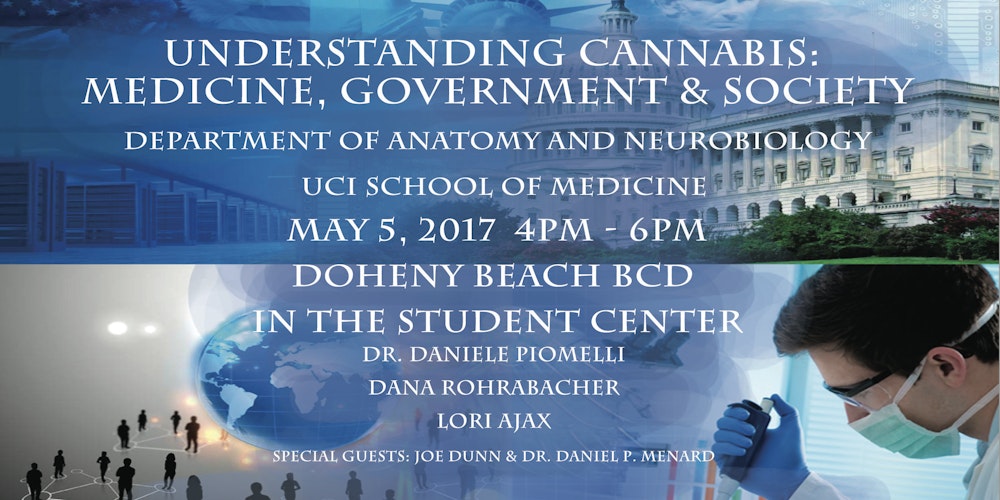 ED MURRIETA
As California wrangles long-overdue regulations onto the state's 20-year-old medical cannabis market on the eve of legalization of recreational cannabis sales, a campus of the world's premier public research university wants to study the botanical drug's impact on everything from medicine and the environment to business and culture.  
In an event Friday attended by California cannabis czar Lori Ajax and pro-cannabis Republican congressman Dana Rohrabacher, faculty at the University of California, Irvine, announced plans to create an interdisciplinary cannabis research institute.
If the institute is launched, UC Irvine would join UC San Diego and UC Davis in studying cannabis. 

Former Democratic State Senator Joe Dunn, who now lectures at UC Irvine's School of Law, said the proposed institute would be independent and entirely research-based, not advocating for any particular position related to cannabis.
"We need data," said Dr. Daniele Piomelli, a UC Irvine anatomy and neurobiology professor who studies how cannabis works in the body. "We need evidence-based answers."
Piomelli said it's been challenging to study cannabis due to its federal classification alongside heroin.
Piomelli said he wants to launch the institute within the next year. Piomelli said he hopes to get state funding through Proposition 64, last year's measure that approved recreational cannabis use by adults over age 21.
"My plan is not to waste any time," Piomelli said.
In 2000, UC San Diego launched the Center for Medical Cannabis Research. The center is currently studying the effects of cannabis on driving performance, using simulated driving tests and field impairment assessments. Another study involves treating lower-back pain with vaporized cannabis. Previous research includes the effects of cannabis on AIDS, multiple sclerosis and diabetic peripheral neuropathy.
Earlier this year, UC Davis' Department of Physiology and Membrane Biology announced it's designing a cannabis class for UC Davis medical school students, which will have a stronger emphasis on the plant's medical relevance. In upcoming years, faculty at the School of Medicine hope to design a cannabis course intended for students of any major.