Craft beers infused with CBD and THC and natural aromas and flavors engineered to mimic cannabis terpenes buzz adult beverages makers.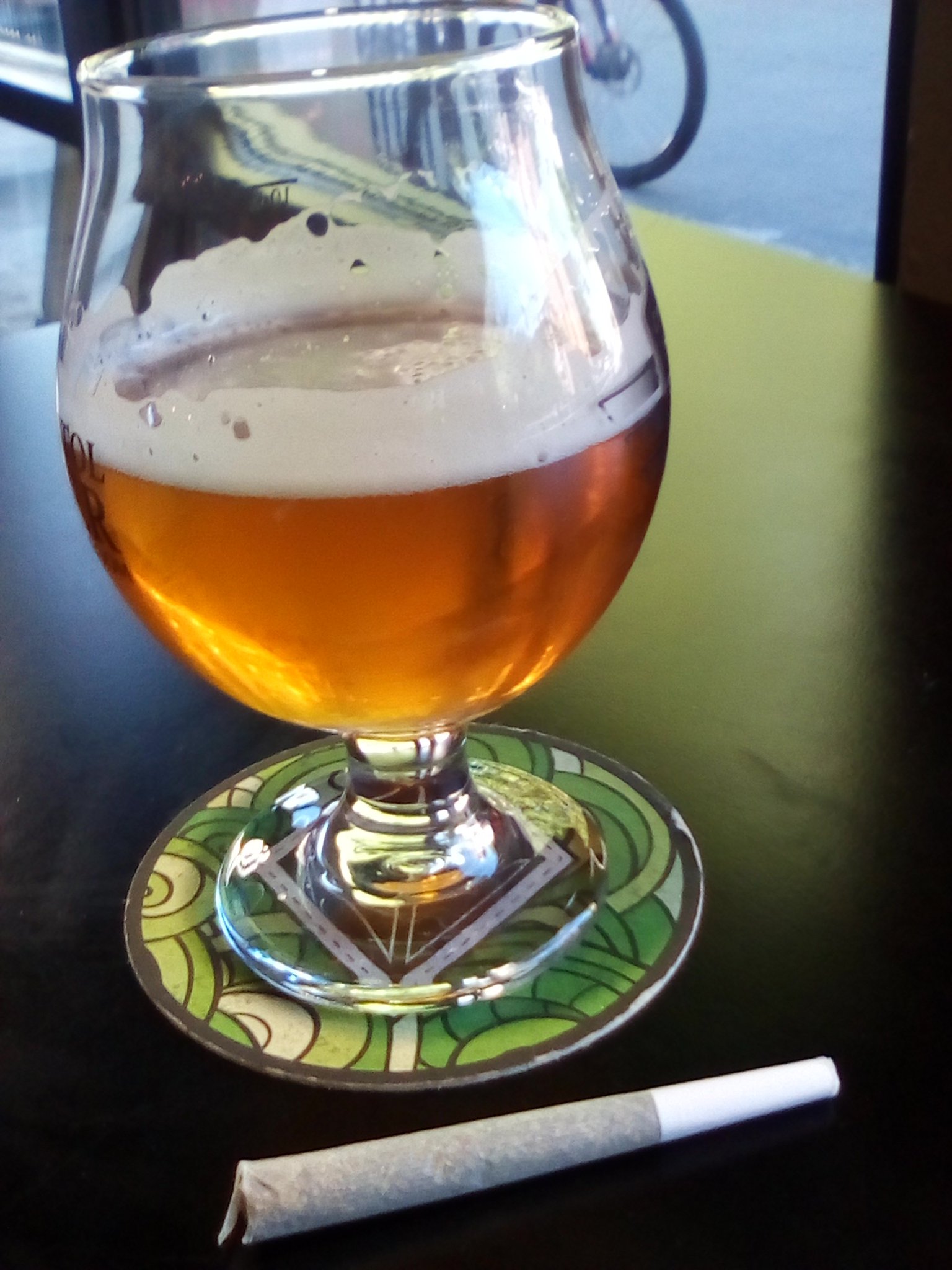 BY ED MURRIETA
The Hemperor, New Belgium Brewing Company's new IPA, is not the first beer brewed with hemp seeds.
Nor is it the first beer to celebrate the botanical, olfactory and gustatory similarities between hops and cannabis.
It is, however, the first hemp-infused India pale ale — an HIPA — to be distributed across the United States.
And The Hemperor, released in early April by the Colorado brewery best known for the Fat Tire brand, is certainly the first adult beverage in the legal cannabis era that's been engineered in a laboratory to mimic the aromas and flavors of cannabis while containing no trace of the plant's psychoactive cannabinoids.
Prohibited by the federal government from brewing with hemp flowers that would impart aromas and flavors mirrored in hops along with non-psychoactive cannabinoids like therapeutic CBD, New Belgium brews The Hemperor with hemp hearts, the meat of shelled hemp seeds, which imbue a mild, hazy nuttiness but no intoxicating effects of cannabis, hemp's botanical sister and hops' botanical cousin.
To mimic cannabis terpenes, New Belgium draws on other natural ingredients. In The Hemperor's herbaceous case, natural cannabis aroma and flavor means those attributes were engineered in a laboratory to parrot pot's polymorphic punches to noses and mouths using extracts from natural aromatics like citrus peel, grapefruit and pine sap.
The Hemperor is on tap in 49 states (Kansas bans hemp products) and will be released in six-pack bottles in late May.
I paid $4 for a 5-ounce pour of The Hemperor at Capitol Hop Shop in Sacramento on Friday, 4/20.  
The Hemperor announced itself as the bartender set the rosette glass in front of me — a waft of familiar cannabis that caught my nose and whipped my neck side to side to pick up the aroma's source. Continue reading