NBA legend will tour America, talking about his life, his influences and 'some of the more important pop-culture issues.'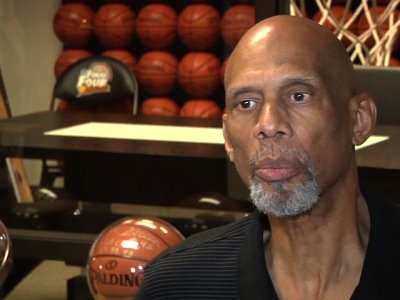 BY ED MURRIETA
Aside from being one of the world's best high school, college and professional basketball players ever, Kareem Abdul-Jabbar is a civil-rights activist, best-selling author, historian, jazz aficionado and cannabis connoisseur.
This fall, Abdul-Jabbar will mount a cross-country stage show tour, "Becoming Kareem," in which he'll discuss his life, answer audience questions and talk about mentors he says helped him achieve his goals — seminal figures from Malcolm X and Martin Luther King to legendary coach John Wooden and fellow superstar athletes Muhammad Ali and Wilt Chamberlain.
In a video interview with the Associated Press, Abdul-Jabbar hints at talking about "some of the more important pop-culture issues."
Here's hoping those important pop-culture issues include cannabis because Kareem Abdul-Jabbar likes cannabis.
The 70-year-old NBA legend  has been awarded the Presidential Medal of Freedom and is among the top-10 highest-achieving cannabis users inducted into the California Hall of Fame.  Abdul-Jabbar first smoked pot at age 17, an event he called "one of my first major individual decisions."
"I've certainly smoked more than my quota of weed," he wrote in his 1983 autobiography, "Giant Steps." "For a while there at UCLA I didn't want to hang out with anyone who didn't smoke reefer."
Abdul-Jabbar smoked cannabis throughout his 20-year basketball career and afterward, using it, he says, to alleviate migraines and control nausea induced by the headaches.
He was arrested in Toronto's Pearson International Airport in 1998 while carrying six grams of cannabis. In 2000, he was arrested in the San Fernando Valley on suspicion of driving under the influence of pot.
Kareem Abdul-Jabbar supports legalization.