SACRAMENTO ALLEYS BREED ENTREPRENEURIAL EATERIES
Rising rents for street-side properties and a push for infill development drive trend in urban alleys.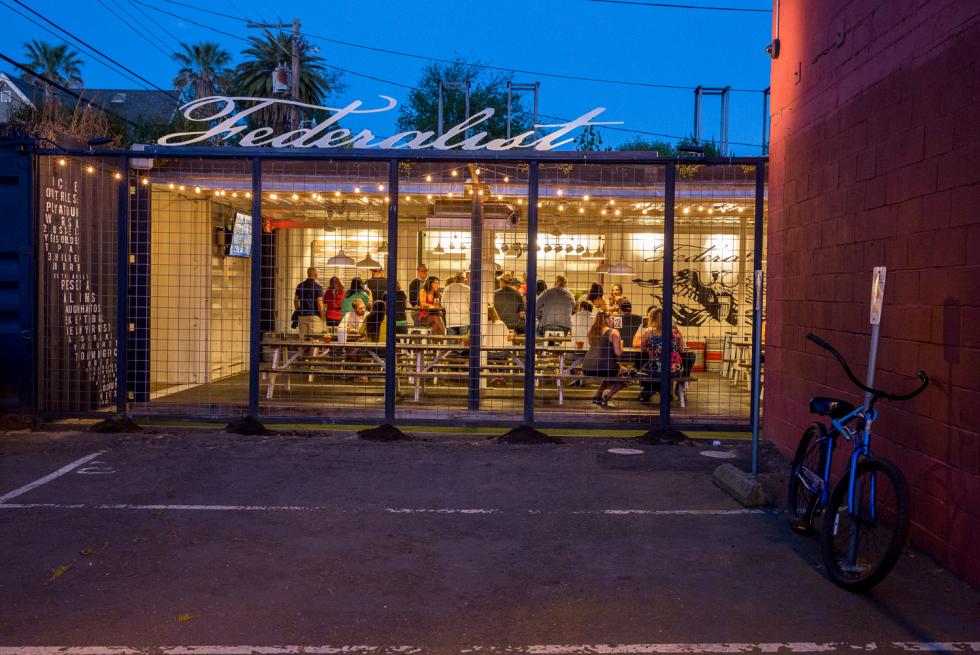 By Ed Murrieta
SACRAMENTO — Alleys in America are most commonly associated with illicit activities and unsavory characters. Even if people visit such alleys, few know their names.
Today in Sacramento, alleys within the city's downtown and midtown core are breeding grounds for hipster entrepreneurs, urban infill development and local branding — homes to third-wave coffee roasters, a kaleidoscopic cantina, a displaced dive bar and a beer-and-pizza joint where you can play games like corn hole inside a foodie fortress made of shipping containers.
Unlike like San Francisco's Belden Place, a narrow pedestrian alley in the Financial District that serves as the main entry for a cluster of well-known restaurants that border its one-block path between Bush and Pine streets, Sacramento's alleys hide single outposts that feel like real finds when you happen upon them as you crisscross leafy-green streets and paved alleys while looking for parking.
Utilization of Sacramento's alleys is driven by a public-private project that funds alley repaving, sewer upgrades and new names that that replace alphabet-based names (B Street Alley, C Street Alley, et. al) and honor Sacramento culture and history with names like Tomato Alley, Solon Alley and Liestal Alley, the latter for the Swiss town where Sacramento pioneer John Sutter was born.
I propose a go-and-do day-trip travel story that spotlights Cantina Alley, Federalist Public House, Pre-Flite Lounge, Old Soul Coffee, Pachamama Coffee and Oakhaus — the latter being the latest Sacramento project opened by Bay Area restaurateur Thomas Schnetz on the edge of an alley in a brand-new development in a gentrifying neighborhood.