Lowell Pitches

Friendly Farms' Inspired By Collab
PROPOSED: Lowell Cafe creates menu specials Inspired By Friendly Farms
In establishing Friendly Farms as a wellness and lifestyles brand with community roots and productive clientele, we've partnered with like-minded non-cannabis businesses on Inspired By collaborations.
We've partnered with an artisanal tea company, an organic cafe and a micro-bakery to create and promote non-infused foods and beverages that pair with Friendly Farms' products — green, black and herbal teas whose terpenes complement cannabis; tropical fruit smoothies redolent of premium flower flavors; and torched-candy cheesecakes that sweetly match our dessert-forward strains. (We're also doing a promotion with a floatation spa … )
We'd like to inspire Lowell Cafe and Andrea Drummer to create specials inspired by Friendly Farms — beverages, soups, salads and desserts that pair with cannabis and healthful, productive lifestyles. Your Inspired By specials could be used to drive sales of Friendly Farms' products. We donate 50 cents from every unit sold to youth and homeless services.
We create and implement marketing campaigns and assets. We promote menu specials and our partnering businesses to our audience and followers via our social media channels and our new internet radio streams and podcasts, content we co-brand and share for our partners' use.
---
Classy Hippie's Cannabis-Friendly Tea (Non-Infused)

PROPOSED: Lowell Cafe stocks and serves our co-branded cannabis friendly tea menu
We're partnered with Classy Hippie Tea Co., a tea store and online retailer specializing in hand-crafted artisanal tea blends created by a certified master tea sommelier. Teas are sold in store by the cup and in bulk, and in bulk online. We drive our audience to Classy Hippie's brick-mortar cafe and online store via our social channels and marketing in dispensaries.
I propose Lowell Cafe carries, promotes and serves Friendly Farms' and Classy Hippie's cannabis-friendly tea menu, curated to pair with and complement cannabis.
GREEN TEA
Beautiful People
Strawberry & Orange Tea
Nirvana
Goji Berry, Blueberry & Pomegranate Tea
Gen Mai Cha
Japanese Green Tea with Brown Rice
BLACK TEA
Milky Oolong
Vanilla Bean & Oolong Tea
Sweet Mystique
Ginger, Orange & Peach Tea
Fireflies @ Night
Lavender & Lychee Tea
HERBAL TEA
Abula's Love
Hibiscus, Lemon & Lemongrass Tea
Latin Nights
Orange Peel & Pepper Rooibos Tea
Vanilla Horchata
Cinnamon, Almond & Vanilla Bean Rooibos Tea
Here's a prototype video of Classy Hippie master tea sommelier Leo Hickman talking with me about tea and cannabis.
---
Sacramento Farm-to-Fork Festival

PROPOSED: Lowell sponsors or co-sponsors cannabis booth at mainstream festival 
Please consider sponsoring or  co-sponsoring a booth at Sacramento's Farm-to-Fork Festival, the sixth annual event celebrating local and sustainable agriculture. Flow Kana successfully sponsored the festival's first cannabis brand booth last year. Festival organizers are welcoming more cannabis brands this year.
I am assisting Friendly Farms in curating and activating a booth at the Farm-to-Fork Festival on Sept. 28. (I previously worked for festival organizer Visit Sacramento in the event's first year, 2014.) This year's event is headlined by Lucas Nelson and will draw 50,000+ people.
This event precedes the festival's gala dinner for 600 diners on a historic bridge spanning the Sacramento River on Sept. 29.  After being helmed by celebrity chef Jeremiah Tower last year, this year's Farm-to-Fork Tower Bridge Dinner is being planned and cooked entirely by women chefs.
In addition to her presence in a booth promoting Lowell Cafe, I envision Andrea Drummer leading a cannabis cooking demonstration at the Farm-to-Fork Festival. 
I have access to restaurants, sous chefs and local marketing if you are interested in staging a pop-up (non-infused) cannabis-friendly farm-to-fork brunch or dinner Sept. 29.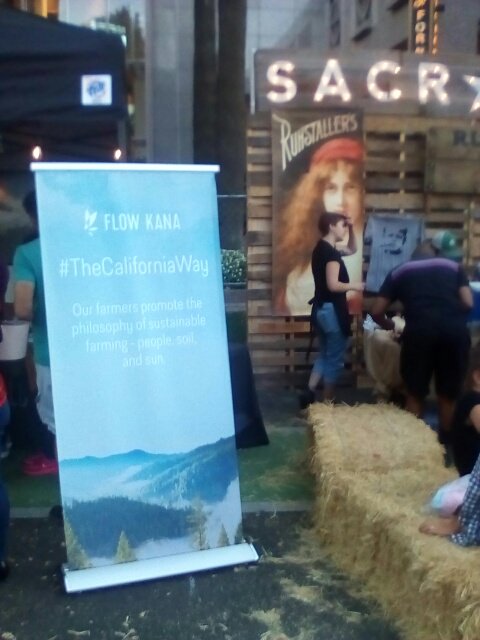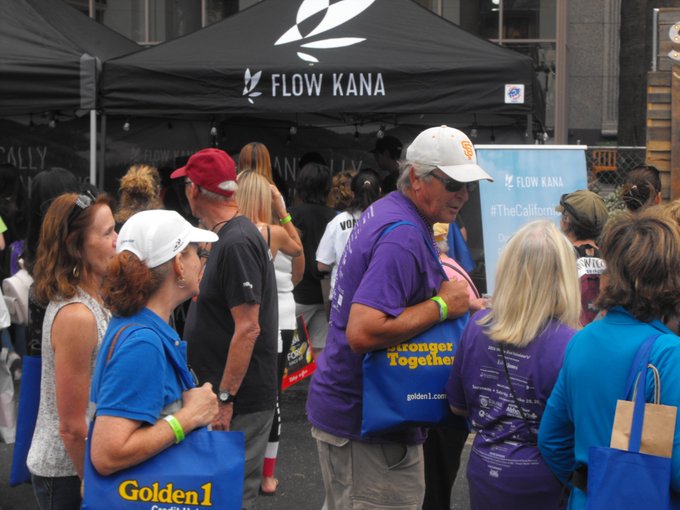 ---
California State Fair Cannabis Exhibition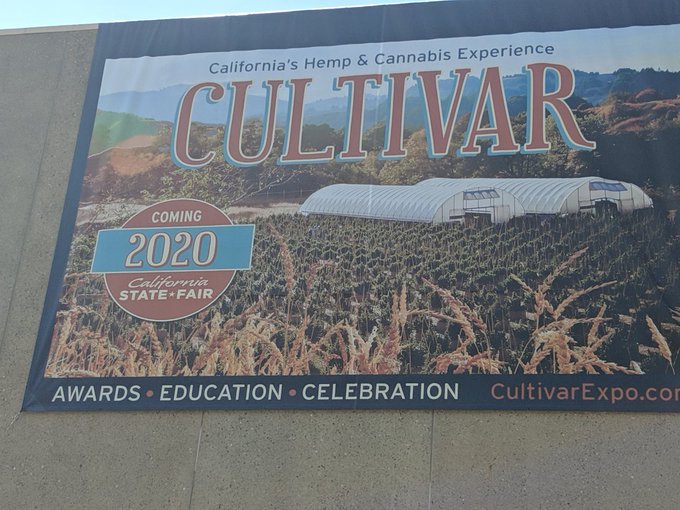 PROPOSED: Lowell gets in on this. 
The California State Fair has announced Cultivar Expo for July 2020 — a landmark public exhibition and judged competition celebrating California's most popular and storied agricultural crop.
Having introduced the exhibition's curators and promoters to the State Fair's leadership, I can introduce Lowell Herb Co. and assist you with sponsorship and exhibition matters.