Whether you're visiting Humboldt County for business or pleasure, here's what to buy and try, what to eat and drink, and where to stay and play. We hope you like oysters, craft beverages and home-grown events celebrating Humboldt's world-famous crop, cannabis. For maximum enjoyment, you'll need a car and a valid doctor's recommendation to use medical cannabis in California.
---
Click here for full-screen Google Maps version.

---
If You Go … 

Cannabis & Dispensaries
Local medical cannabis dispensaries are the most reliable way of obtaining Humboldt's high-quality cannabis. The best of the Humboldt dispensaries is Humboldt Patient Resource Center, which was named Arcata's Business of the Year last year. In Garberville, where most Humboldt cannabis is grown, Wonderland Nursery specializes in seeds and clones.
---

Cannabis Smoking
In Humboldt,  like the rest of California, you can legally smoke medical cannabis where ever you can legally smoke cigarettes. Be discrete and respectful everywhere. Do not even attempt to smoke in Arcata Plaza. If you smoke elsewhere in downtown Arcata, keep walking as it's illegal to stand and smoke within 20 feet of business storefronts.  Some entertainment venues are pot-friendly. Local cannabis events offer smoking and dabbing opportunities. Arcata Community Forest,  home of Arcata's late and legendary 420 celebrations, is popular with Humboldt State students, who head there en mass at halftime of home football games. Moonstone Beach is a popular scenic sesh spot.
---

Cannabis Activities
Humboldt home-grows its cannabis events too — from Cannifest, a sort of growers' Olympics, to tastings that pair local cannabis with local food, wine, beer and cider. The Golden Tarp Awards shines a light on the light-deprivation greenhouse growing trend.  Closing out the season, Humboldt's 26th annual Hempfest gathers growers, activists and entrepreneurs at the Mateel, the Southern Humboldt community center built by weed money.
---

Cannabis Tours
Join Humboldt Cannabis Tours for a group or private tour of local cannabis grows, cannabis processing facilities and edibles  manufacturers. Another tour operator offers similar behind-the-scenes tours of Humboldt breweries.
---

Eat
While its farm-to-toke reputation has long preceded Humboldt, local restaurants have only recently begun flying the farm-to-fork flag. For brunch, make reservation for Harvest.  For dinner, Folie Deuce prepares an organic, sustainable prix fixe menu once a month benefiting Humboldt's public schools. For oysters (and happy hour), hit Salt.  For sweet and savory hand pies  (and pints of cider from a  separate counter under the same roof) try Bittersweet, a two-in-one collaboration between Humboldt Pie Co. and Humboldt Cider. For a one-stop taste of Humboldt — oysters, cured meats, cheese,  chocolate, beer, wine, cider — try Taste, the cafe/bar operated by the Humboldt Bay Tourism Center.
---

Drink
With six breweries, five cideries, five distilleries, 14 wineries and beer bars galore,  Humboldt's craft-drinking well won't run dry soon. Humboldt Cider Co. and Wrangletown have tasting rooms.  Jewell Distillery and Humboldt Distillery, which makes a hemp-infused vodka, have tasting rooms. Carter House Inn serves Humboldt Vodka martinis, just $2.50 during daily happy hour. Humboldt's smallest brewery grows its own wheat; Humboldt's largest brewery recently opened a brand-new production brewery and tasting room. Non-alcoholic must-sips: single-origin drinking chocolates at Dick Taylor Craft Chocolate.
---

Stay
Oyster Beach Resort offers no resort amenities but provides almost everything you want from Humboldt — beaches, trees and seclusion,  just 10 minutes from downtown Eureka. Oyster Beach Resort sits on a 22 -acre, 100-year-old homestead on Humboldt Bay. Three rustic cabins with full kitchens and real furniture offer a glamping experience on the tip of the Samoa Spit, flanked by sand dunes and the Pacific Ocean across the road. Arrange for a catered oyster barbecue.
---

Play
Rent a kayak or stand-up paddle board and tour Humboldt Bay, home to 70 percent of the oysters cultivated in California. Or launch into Big Lagoon, where locals are lighting up kayaks with Christmas lights for night-time paddles.  Rent a bike and ride the Hammond Trail, a paved path that hugs the Pacific from Arcata to Clam Beach.
---
Nature
If you are in Humboldt, you are in nature.  You may notice redwood trees off Highway 101. The Arcata Marsh is virtually downtown and includes over five miles of walking and biking paths that meander through the wetlands beside Humboldt Bay. A short drive north, Fern Canyon is the most verdant growth you'll encounter in Humboldt.
---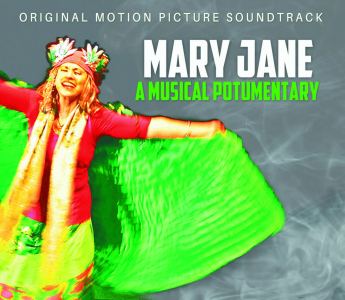 Culture  
Humboldt is a hotbed of culture —  from  world-class concerts and speakers presented at Humboldt State to local museums and local productions like "Mary Jane: The Musical," a send-up that celebrates Humboldt's cannabis  culture. Don't-miss unique local venue: Richard's Goat Tavern & Tearoom, a bar and lounge that shows first-run films and hosts local comedy nights.
---

Provisions
Humboldt has a lot of happy cows producing delicious grass-fed beef, grass-fed milk and grass-fed butter.  If you're in Humboldt for harvest, acquire trim and infuse local cream and butter for batches of grass-fueled edibles. Of course, 70 percent of California oysters are harvested from Humboldt Bay.  Score local oysters to-go at Taste.  Chop up steak tartare from a butcher's cut purchased at Ferndale Meat Co.  Top raw oysters with raw meat for sensational surf-and-turf. Cypress Grove's chevre is sold and served almost everywhere. Head to lesser-known Loleta Cheese Company for free samples and free use of its "cheese garden" for picnicking and relaxing.
---

Get There
Humboldt County is 300 miles north of San Francisco and 400 miles south of Portland, on a rugged shoulder of Northern California where rural taglines like the Lost Coast and the Redwood Curtain evoke exactly what attracted the cannabis farmers who brought Humboldt fame. Budget a seven-hour drive from Portland, and about five hours from San Francisco. Direct 90-minute flights from Portland and San Francisco land at the commercial airport north of Arcata. Private aircraft land in Garberville and Shelter Cove.
---

Resources
The great thing about Humboldt media is that the folks commenting on blogs, calling into radio shows and even going on-camera for local television actually are growers and others involved in bringing the world's best-known cannabis to market. Pot Appetit's interactive guide includes links to Humboldt's best media outlets.
---
SPONSORED BY