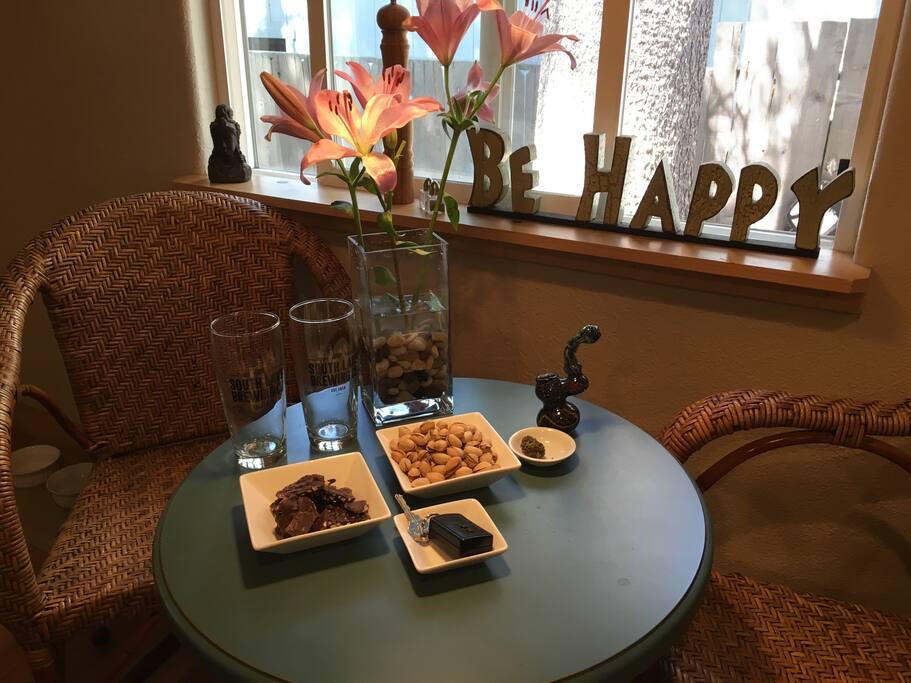 I just filed a Reno-Tahoe cannabis travel report. One of the interesting lodging options is a bed, bud and breakfast in South Lake Tahoe that gives its guests cannabis.
It's legal to gift cannabis in California. You don't need a doctor's note and don't need to be a California resident to receive up to an ounce of pot from another adult without money changing hands.
International tourists and Americans from 49 other states can legally enjoy California cannabis — four months before full-on legalization permits them to actually purchase it from stores that will be licensed beginning in January 2018.
You'll find many cannabis-friendly lodgings on websites like Airbnb.com and BudAndBreakfast.com whose hosts let you smoke pot either inside or outside.
But there's only about a dozen online listings in California for private lodging whose hosts provide cannabis — whether you're an authorized California medical cannabis patient, an insurance actuary from Cleveland who's never smoked or a touring Eurotrash DJ who can't be bothered to score weed in every new city.
How many alternative rentals in California gift their guests greenbud? Here's what I've found so far.